Aquachild is a family-owned and operated business established in 2002 by Brian Lilburn and Scott Launer. After being trained and certified in 2001, Brian and Scott gave private at-home lessons until they found their home in North Miami Beach in the spring of 2002. Since its establishment, Aquachild has successfully taught thousands of children, hundreds of adults, and trained many instructors.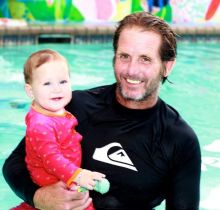 WSI certified, First Aid and CPR certified
Owner/Instructor
Boating, surfing, diving, from an early age, I knew when I had kids I wanted them to love the water as much as I do. In 1999, when my first child, Jaya, was born, I had heard about survival swimming lessons for infants but was unable to find any instructors in Dade County. Eventually, in 2001, when my daughter was 2, I finally found an instructor teaching out of her home. Even during the first week, I was amazed not only at Jaya's progress but what even the infants were able to do. Watching 10-month-old babies swim and float independently was shocking to me. I had to learn how to teach this. Always having a passion for teaching and working with kids, I realized there was a need for more instructors teaching these life-saving skills. After a little persuasion, our instructor told me how to get in touch with my future mentor. Now, almost 14 years later, with the thousands of students I've taught, I couldn't have found a more rewarding career. Being a positive influence, and empowering children is something that will never get old for me.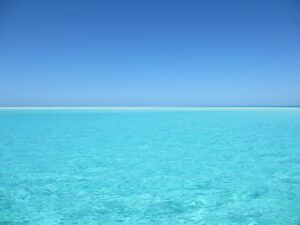 First Aid and CPR certified
Instructor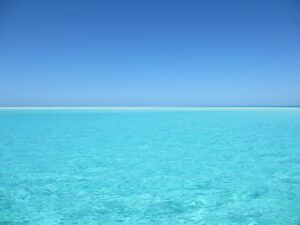 First Aid and CPR certified
Instructor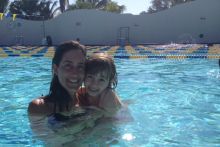 First Aid, CPR Certified
Private Instructor- Miami Beach area
Always having been a water person and passionate about the ocean and its creatures, I started my diving career when I was 18. In 1997, I became an Open Water Dive Instructor and traveled around the world teaching people how to dive. In 2009, my daughter, Maia, was born. I also wanted her to love the water and be safe around it. When she was 18 months old, she started the program at Aquachild.
It was incredible to see her swimming progress. Loving to teach and amazed by the swim float swim method, I decided I had to learn. And so, I completed over 200 hours of hands-on training with Brian and Scotty at the beginning of 2012. Since then I've been working at Aquachild.
Being able to share the same amazing results I had with my own daughter with other families is the best.
And knowing that I'm making a difference with something I'm so passionate about is really fulfilling!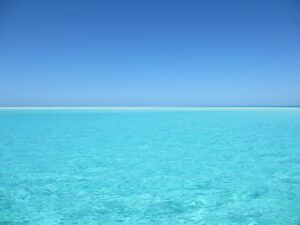 WSI certified, and CPR Certified
Strokes and Adult Instructor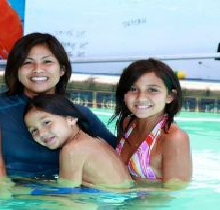 WSI certified, First Aid and CPR certified
Owner/Office Manager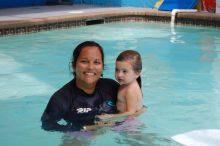 WSI certified, First Aid and
CPR certified 
Private Instructor, Broward Area
WSI certified, First Aid and
CPR certified (private at-home lessons) Instructor
As a young girl, I was a water baby. I loved the ocean, boating, and especially swimming. I went to the University of Florida and graduated with a Bachelor's degree in Recreation. Through my work experiences, I learned that I enjoy working one on one with children. When I discovered this type of swim lesson, I knew it was a perfect fit for me. I'm a mother of two and the importance of my children's safety around water is extremely important. I've been teaching since 2007 with over 200 hours of in-water hands-on training. I'm a certified Water Safety Instructor, First Aid, and Adult/Infant CPR by the American Red Cross.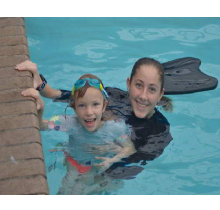 WSI and CPR Certified
Instructor
I was born in a jacuzzi in my family's backyard, which birthed my love for the water. I swam competitively for Miami Beach, and surf as often as the waves permit. I am one of four children in my family, with a constant flow of kids and babies that weave into our home, which I am unable to resist. Teaching children to be comfortable and competent within the water brings such joy to me. Knowing that we are facilitating safety and pleasure for these children, in and around the water, makes me adore my job. I am CPR and WSI certified, and enjoy continuing my education, growing me as an instructor.